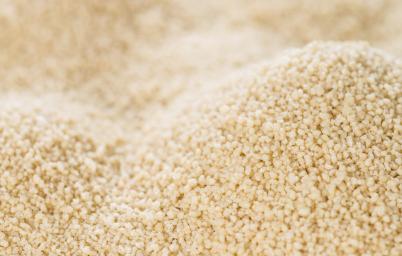 Couscous -  it is semolina (hard wheat grains) cooked by steaming. Couscous is the main dish in North African cuisines: Morocco, Algeria, Tunisia, Mauritania and Libya, as well as in the Middle East. Every year couscous is also becoming popular in Eastern Europe.
Origin - Middle East, Italy, France.
Packing - 25 kg, 50 kg, 1000 kg bags.
Contacts
UAB STOLMINA
Tel. no. 
+37052507577
Fax no. +37052507576
e.mail info (eta) stolmina.eu